Our work is detailed, rigorous and
committed to safety
At Titan Contracting and Demolition Ltd., we combine technical innovation and hands-on practical experience to handle a variety of low, mid, and high-rise demolition projects. Whether your project is residential, commercial, or institutional, our team expertly navigates red tape to obtain permits for a job. We'll also locate and complete service disconnects before our destructive tendencies kick in.
We have been proudly serving in Calgary and surrounding areas since 2008.
Reliable Contracting &
Demolition Services
Our comprehensive fleet of heavy equipment, trucks and bin services allows us to handle varying magnitudes of projects from selective residential demolition to highly complex engineered structural demolition, small to large scale earthworks projects and with a complete fleet of Bin and Gravel trucks and various sized bins allow for a strategic recycling and waste management program.
As a COR Certified company, our project Supervisors have extensive experience and maintain in depth safety training and certification that is upgraded and re-certified as required. 
We are continuously upgrading and maintaining our fleet of vehicles and equipment to provide the most competitive and comprehensive range of services for our Clientele.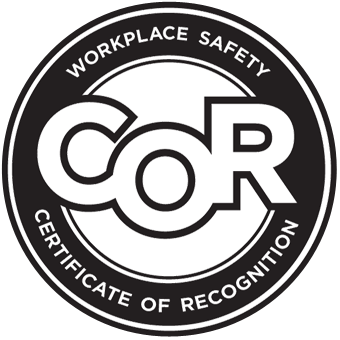 Our fleet of equipment and services can handle a comprehensive range of selective, specialized, structural and architectural demolitions. We own and operate an entire fleet of equipment ranging from small equipment for tight locations up to and including our large excavators for heavy civil construction. We are equipped with multiple size bins, ranging from 8yd³ to 40yd³ and rubble boxes with 70yd³ capacity to compliment both our Demolition and our Waste Management and Recycling services. Buildings of all sizes suffer multiple types of damage following a fire/flood, severely jeopardizing their structural integrity and general safety.